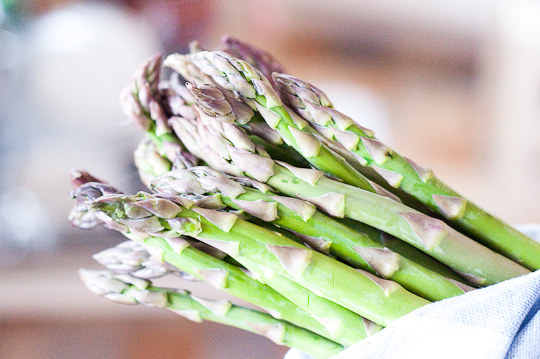 i think this is the easiest way to enjoy asparagus:
ingredients:

500g green asparagus
1 tbsp butter oil
2 tbsp lemon juice
salt and pepper to taste
3 tbsp toasted pine nuts
3 tbsp grated parmesan
trim asparagus, heat butter oil in a large pan. cook asparagus until tender. when it is almost done, sprinkle with lemon juice and season with salt and black pepper. transfer to a plate, sprinkle with pine nuts and parmesan.
a few dashes of pumpkin seed oil will make it even better.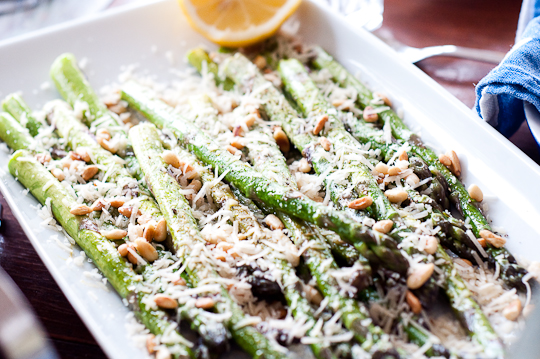 and since it is so quick, easy and tasty, i'm submitting it to cucina rapida.