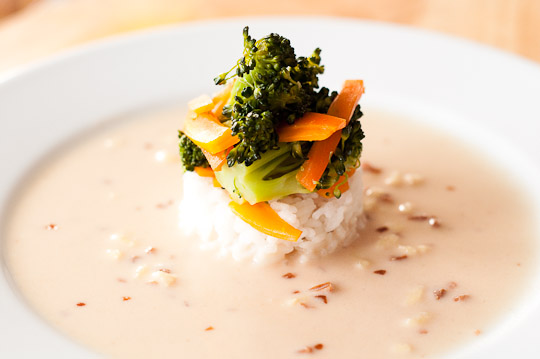 i made this peanut sauce already twice this week, it is just so good.
ingredients:

4 tbsp crunchy peanut butter
100 ml coconut milk
100 – 150 ml hot water
3 cm ginger, minced
1 tbsp brown sugar
2 tbsp fresh lemon juice
2 tbsp soy sauce
2 tsp mustard (dijon)
chili flakes or fresh chili to taste
in a blender, mix all ingredients. transfer to a small pan and let it simmer at medium heat for a few minutes, until the sauce thickens.