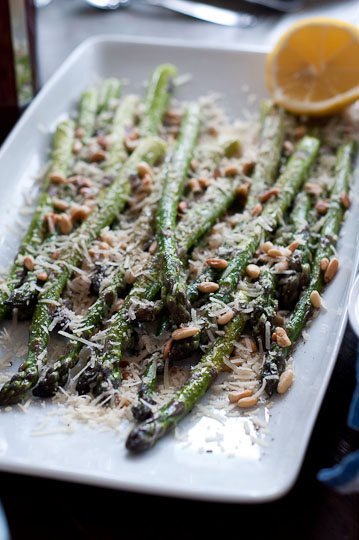 i love to make brunch since it's a nice opportunity to try many things all at once. today we had:
empanadas with chimmichurri dip and tomato dip (warm, 20 pieces)
grilled green asparagus with lemon, pine nuts and parmesan (warm)
focaccia (one plain, one with black olives)
tomato butter (a spread made with butter, tomato purree and toasted sesame seeds)
scones with butter and jam (warm)
lime butter snow bars
quark mousse with raspberry-blueberry jelly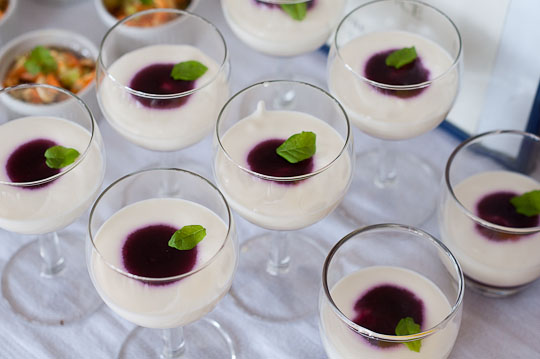 the brunch was for eight people plus three kids. i always used to struggle with the amount of food to make for many people. it's every time the same procedure: i remember that there were lots of leftovers last time, so i plan cautiously. then i panic that it might be not enough – so i add some more. and get lots of leftovers. but not this time! i almost don't dare to say it, but i really sat down with a calculator adding up the weight of all the ingredients and divided the sum by the number of people. for every dish.  and it worked – i think i was as close to the ideal amount of food as possible. everybody ate her fill, it was enough to nibble for about two hours and almost nothing was left.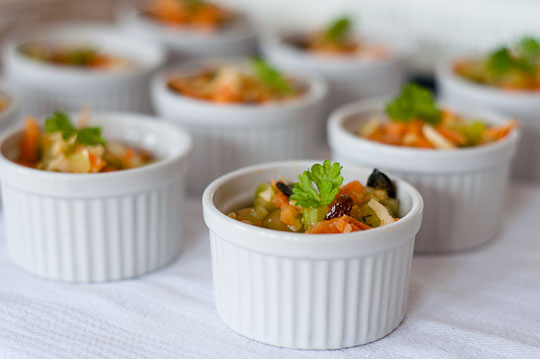 such a variety of dishes takes a bit of planning in advance, to make sure that everything is ready at the right time, has the right temperature and the cook is not totally exhausted. so here is what i did:
a few days in advance
make empanadas, store in the freezer
the night before (in the following order)
make fruit jelly, distribute in dessert glasses and put in the fridge to chill
make snow bars
set the table while snow bars are baking
make quark mousse, distribute in dessert glasses and let chill overnight
preparation for scones (weighted all ingredients, so i only had to throw it together next morning)
make dough for focaccias, put in the fridge to rise overnight
slice olives (= topping for one focaccia), set aside
toast pine nuts for asparagus, pumpkin seed for salad, sesame seeds for tomato butter, set aside
make tomato butter
make tomato dip for empanadas
∑ 3 hours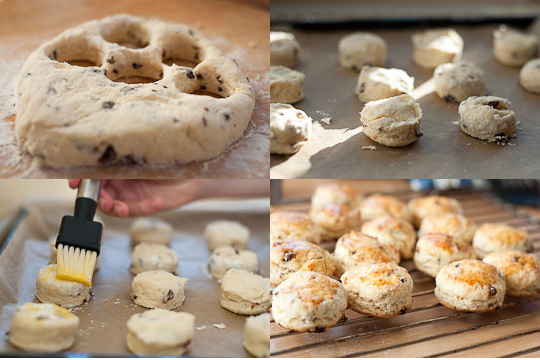 this morning (in the following order)
get focaccia dough out of the fridge (it needs to gain room temperature before baking)
get emanadas out of the freezer and let thaw on baking tray
make salad, chill in the fridge
make chimmichurri dip
bake first focaccia
clean and prepare asparagus
distribute salad in serving dishes
bake second focaccia
make dough for scones, bake, wrap in dish towel to keep them warm
brush empanadas with a bit water and crisp up in the oven
meanwhile grill asparagus
∑ 2 hours
i actually think i could have fun working in the area of process optimization.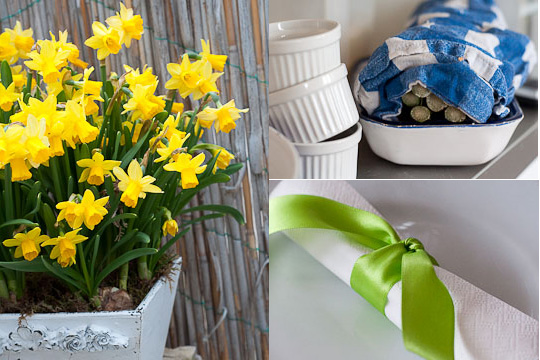 the only problem with the above schedule is that i did not allocate a slot for proper photo shooting.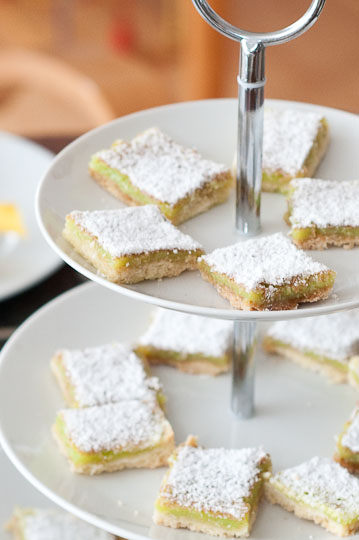 some recipes to follow.