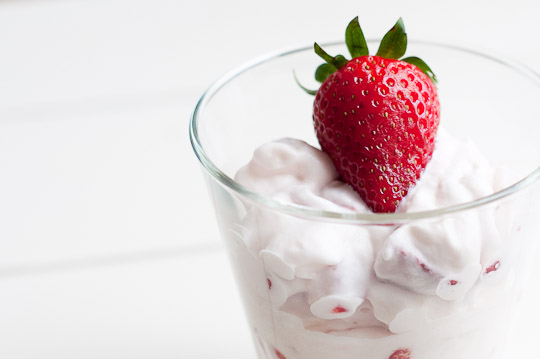 my favourite ways to eat strawberries: (1) as is (2) mashed with a bit sugar and sour cream. and now i have a third favourite (a bit similar to number two but with way more history):
ingredients:

140 ml whipping cream
1 tsp brown sugar
350 g strawberries
20g meringues
wash and prepare strawberries, then cut in small pieces. sprinkle with sugar and set aside for a few minutes. crush meringues in little pieces, whip cream. fold strawberries and meringues carefully into the whipped cream. can be served  immediately or chilled in the fridge until ready to use.
i have to admit that i first go.ogled "eaton mess". but guess what? i am not nearly the only one. haha.