finally i'm back in the kitchen, and now i have already a backlog of dishes to blog: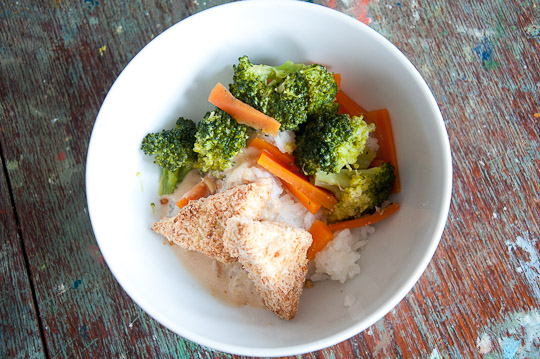 coconut tofu with peanut sauce and broccoli. this is an item from my list of ideas, and while the tofu was not as good as i had expected the sauce (which i slightly altered) was really great, and i will definitely make it again.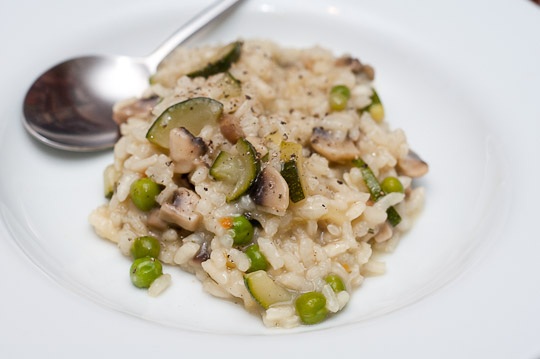 the result of another sunday evening fridge cleanup: vegetable risotto with zucchini, mushrooms and peas.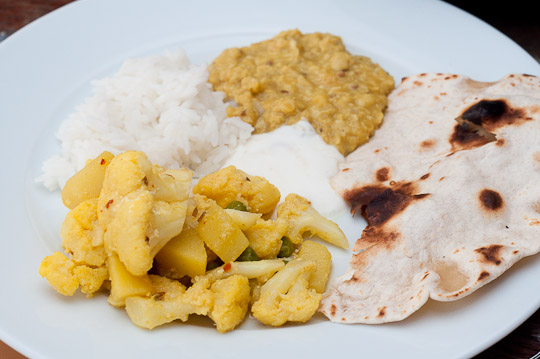 yesterday evening we had aloo gobi and red lentil dal with bread, rice and yoghurt.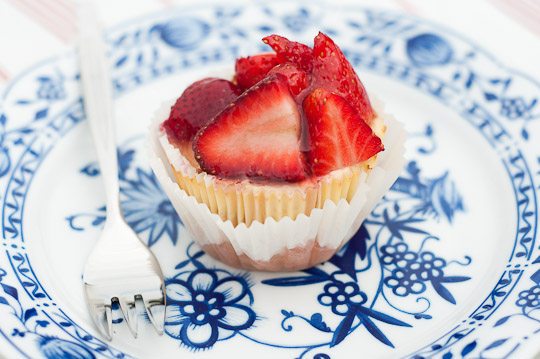 and today i made strawberry cheesecake muffins, impromptu recipe. happy mother's day by the way (to whom it may concern).